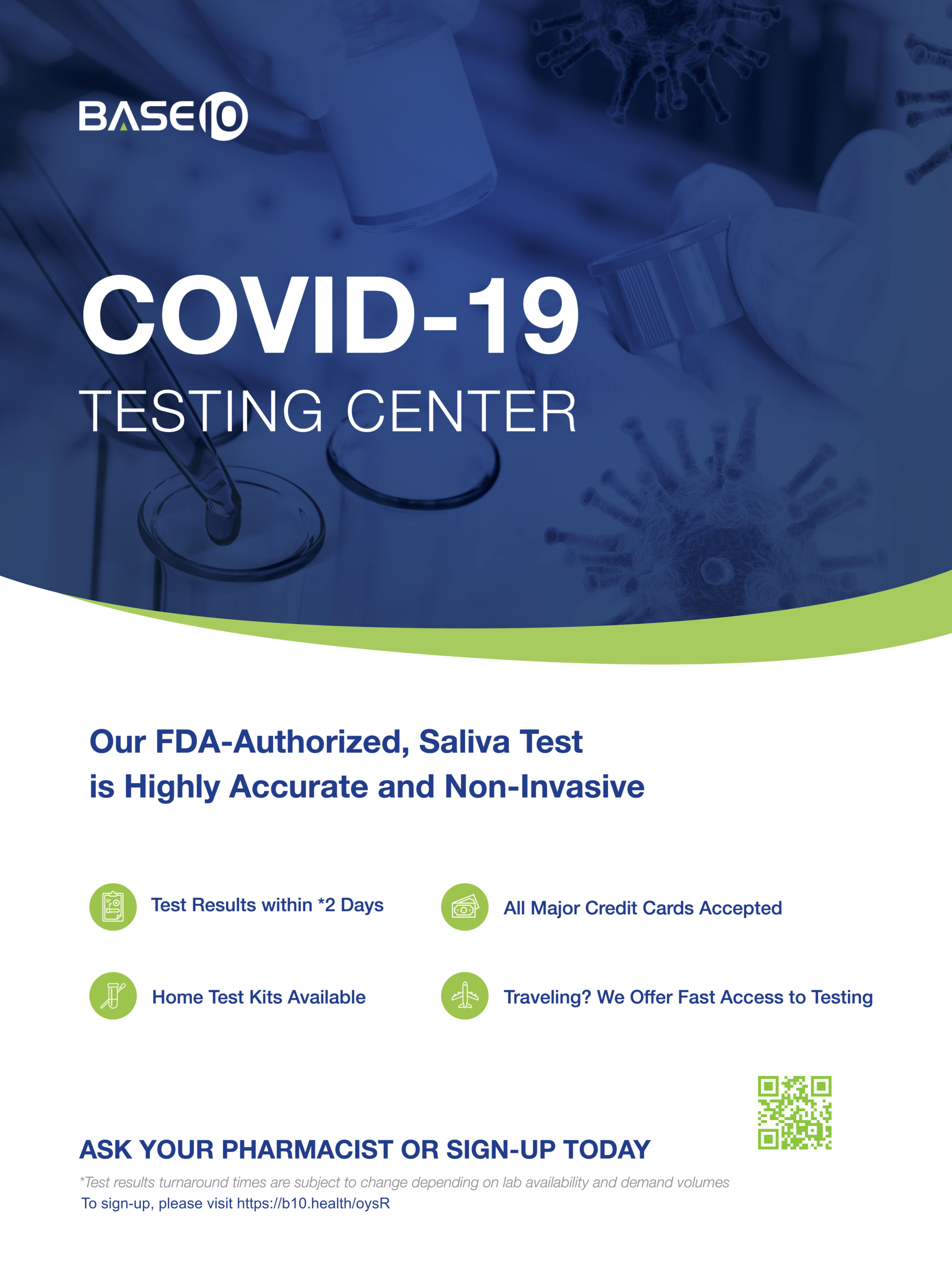 Authorized COVID-19 detection tests
Our FDA-authorized saliva test is non-invasive and gives very accurate results.
Skip the wait, gain immediate access to COVID-19 testing here at Riverside Pharmacy. We offer a simple, contactless, and accurate saliva test with a turnaround time of 48 hours. Utilizing our secure mobile app, you can schedule test appointments, get your results, and feel supported by a physician-backed platform.